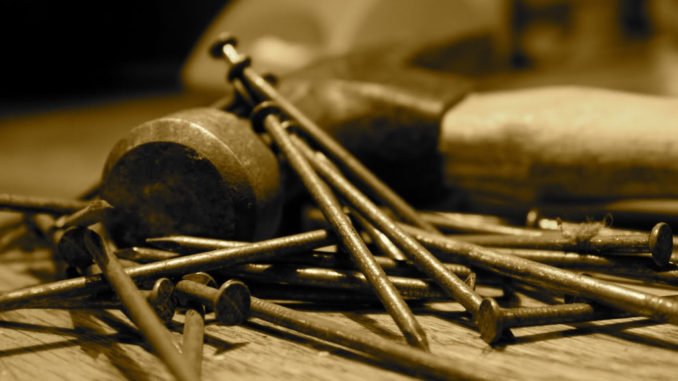 If you are considering filing for bankruptcy protection, you have likely considered what effect it will have on your future finances. After all, bankruptcy is a matter of public record, and the bankruptcy will remain on your credit report for 10 years. In addition, your credit score will take a major hit when you file. Reality check: it won't be as bad as you might think. Repairing your credit after bankruptcy is just as important as filing bankruptcy in the first place.
The first few months following your bankruptcy filing will be the hardest. Most lenders run a credit check and will see your bankruptcy, making obtaining financing or credit more difficult. The older the bankruptcy becomes, the less effect it will have on your credit. In fact, the impact of the bankruptcy on your credit score will begin to diminish immediately after your case is closed. The more committed you are to rebuilding your credit, the more quickly it will improve.
Get a Credit Card
Ironically, the very best way to go about repairing your credit after a bankruptcy is to obtain new lines of credit. Potential lenders' reasoning is this: the worse your credit history, the more you need access to open credit lines to demonstrate that you are a trustworthy borrower.
Most of my clients begin receiving credit card offers almost immediately after their bankruptcies are finished. If you cannot obtain an unsecured credit card, however, you should take out a secured card. Secured cards are like prepaid lines of credit, and will allow you to book hotel rooms, purchase airline tickets, and travel without cash. In addition, many secured card lenders punctually report timely payments to the three major credit bureaus. This will give your credit score a big boost, making it easier to get an unsecured card or a line of credit down the road.
While credit cards are one of the best ways to repair credit after bankruptcy discharge, you must pay your credit card balances entirely, on time, every month. Even one late or missed payment will set you back significantly.
Get an Auto Loan or Mortgage
Car loans usually become possible after about a year from your bankruptcy discharge. The rates are usually not very attractive. But offers will improve the longer you wait after your bankruptcy case is closed. Mortgage loans are usually possible after two years from your bankruptcy discharge. With either auto loans or mortgages, be sure to shop around for the best rates.
Monitor Your Credit Reports
Approximately four months after you receive your bankruptcy discharge, you should run your credit reports to ensure that they are accurate. After all, your goal post-bankruptcy is to boost your credit score quickly. Inaccurate information on your credit report will only prolong the time it takes to score high enough for conventional credit. You should request reports from all three of the major credit bureaus: Experian, TransUnion, and Equifax. Carefully review all of the entries on each report. Your reports should reflect the debts that were discharged alongside positive items. That includes accounts that were "paid as agreed" and any other accounts that you continue to pay on time that were not discharged in the bankruptcy.
If you find any discrepancies, you must contact each of the bureaus separately, in writing, and request that they change the information. It may also help to contact the creditor and request that they report the accurate information to the bureaus. In another four months, you should repeat the process. Credit bureaus generally have 30 to 45 days to investigate your claim.
You can request a free copy of your credit reports once a year at http://www.annualcreditreport.com.
Be Patient
If you pay your bills on time and in full every month, your credit will steadily improve. The more time that elapses since your bankruptcy discharge and the more quickly and effectively you engage the above strategies, the quicker your credit score will recover.