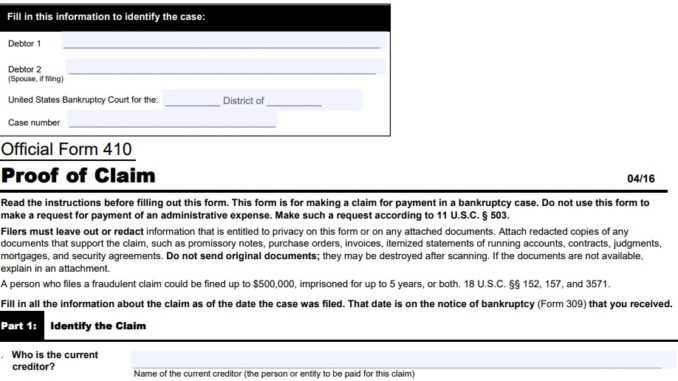 In bankruptcy, a Proof of Claim is a creditor's written statement detailing the creditor's claim against the debtor. A Proof of Claim is usually filed in Chapter 13 cases. But Proofs of Claim are sometimes filed in Chapter 11 and Chapter 7 cases, as well.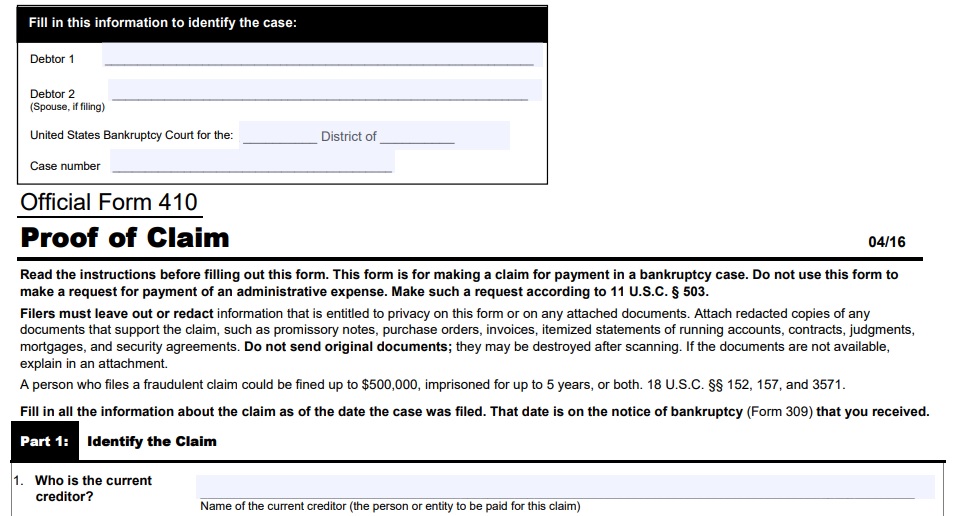 Why file a Proof of Claim?
A creditor may be entitled to monetary distribution made by the trustee in a Chapter 7 bankruptcy. And creditors must also file a Proof of Claim in order to be paid through a Chapter 13 repayment plan. Creditors must also file a POC in order to participate in a Chapter 11 reorganization. A few typical reasons to file a Proof of Claim include:
Sharing in the distribution of any estate assets
Providing notice of a claim against the estate
Participating in the election of a trustee in cases under Chapter 7 or Chapter 11
Establishing the creditor's right to receive court notices relating to the bankruptcy case
Voting for a Plan of Reorganization
Secured creditors need not file a proof of claim in order to preserve their liens in a bankruptcy case.
In Chapter 11 cases, claims and interests listed in the schedules filed by the debtor are deemed to be allowed. In the event a Chapter 11 case is converted to a case under Chapter 7 or Chapter 13, however, a proof of claim must be filed in order for the claim to be allowed. Accordingly, it is wise to file a proof of claim at the outset of a Chapter 11 case to preserve a claim in the event of conversion.
Unsecured creditors that fail to file a Proof of Claim within the statutory period do not share in any distribution of funds resulting from the bankruptcy.
The Proof of Claim form: Official Form 410
To establish a claim in a bankruptcy case, a creditor must properly complete and file Official Form 410. A properly completed and filed proof of claim is prima facie evidence of a creditor's claim or interest in the bankruptcy estate. Creditors must attach supporting documentation to the Proof of Claim form. Once filed, the debtor or any other party of interest may object to the Proof of Claim.
The basic information required by the official Proof of Claim form includes:
Debtor identity and bankruptcy case number
Creditor identity and mailing address
Amount of and basis for the claim
Type of claim.
The deadline for filing Proofs of Claim is 90 days after the first date scheduled for the Section 341 Meeting of Creditors. Although relatively simple to accomplish, the filing of a Proof of Claim is a crucial step that must be undertaken timely and accurately.