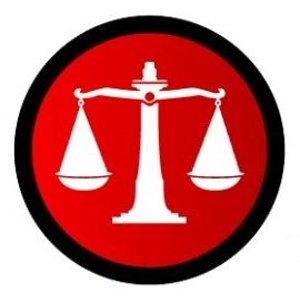 10. TITANIC MEMORIAL
Hidden at the end of a residential cul-de-sac on P Street SW facing the Southwest Waterfont, the Titanic Memorial is a gorgeous granite statue imitating Kate Winslet's famous pose aboard the downed vessel in the James Cameron film. The monument is stunning at sunset.
9. THE RUN-OVER FIREMAN MONUMENT
In the Glenwood Cemetary, this monument graphically depicts the agonizing death of Benjamin Grenup, a 19th century fireman who died when run over by a fire wagon.
8. THEODORE ROOSEVELT ISLAND
This wooded island in the Potomac River, accessible from Arlington, Va., just off the northbound George Washington Parkway. A footbridge takes visitors to a short trail that leads to a 17-foot-tall statue of Roosevelt set upon a plaza and two fountains. A wonderful change of pace for memorial-weary visitors.
7. AFRICAN AMERICAN CIVIL WAR MEMORIAL
Located amongst the U Street corridor's up-and-coming nightlife hot spots stands this 10-foot-tall bronze reminder of the more than 200,000 black Americans who fought in the Civil War. The "Spirit of Freedom" statue, unveiled in 1998, depicts four men preparing for combat; the surrounding Wall of Honor lists the slaves and freemen who served.
6. ZERO MILESTONE
Just south of the White House at the north edge of the Ellipse is this small, granite marker, commissioned in 1923 as the starting point for all road distances in the United States. Not so much today, since only roads in the D.C. area have distances measured from this point.
5. GEORGE MASON MEMORIAL
This memorial to my alma mater's namesake is located in West Potomac Park. This peaceful place features a garden, a small bench, and a bronze statue of the man himself George Mason with a stack of books.
4. NUNS OF THE BATTLEFIELD MEMORIAL
At Rhode Island Avenue NW and M Street NW, this memorial (also known as the Civil War Nurses Memorial) pays tribute to the nuns who comforted the wounded during the Civil War. A dozen nurses in bas-relief depict various religions, and two larger figures represent peace and patriotism.
3. LOBSTERMEN MEMORIAL
Along Maine Avenue SW, tucked into Southwest Waterfront Park, stands a statue of H. Elroy Johnson, a typical Maine lobsterman.
2. JIM HENSON MEMORIAL
Located on the Univeristy of Maryland campus outside the Adele H. Stamp Student Union, this fun memorial depicts Jim Henson and Kermit the Frog.
1. ALBERT EINSTEIN MEMORIAL
This enormous bronze statue of Einstein is located on the grounds of the National Academy of Sciences in the 2100 block of Constitution Avenue N.W. Have your photo taken while sitting in Einstein's lap!