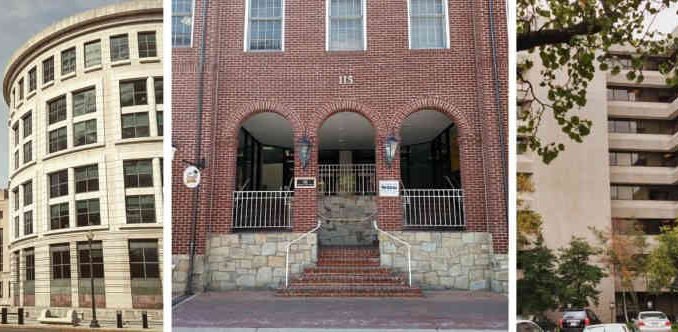 What is a 341 hearing? Well, that's a savvy question. The 341 hearing is otherwise known as the Meeting of Creditors.
The Bankruptcy Code requires debtors to attend a Meeting of Creditors shortly after a bankruptcy filing. The bankruptcy trustee assigned to the case conducts the hearing. The meeting takes place in the trustee's meeting room, not the bankruptcy courthouse. A judge will not be present.
Your bankruptcy attorney will prepare you for the 341 hearing so that you know what to expect. Your meeting will be different than any other before it. The questions the bankruptcy trustee will ask come from your specific financial circumstances. 341 hearings under Chapter 7 differ greatly from those filed under Chapter 13.

What is a 341 Hearing?
If you've filed Chapter 13 bankruptcy, the 341 meeting will be set between 21 and 50 days from the day your case is filed. If you have filed chapter 7, then your meeting will usually be set for between 21 and 40 days from the time of your bankruptcy filing.
At the start of the meeting, your bankruptcy trustee will ask you some basic questions. These include whether you have any dependents; your marital status; what alimony or support obligations you have; how stable your job is; whether your income, debts and expenses accurately reflect your financial situation; and how much your property is worth. The trustee may also ask if you have already begun to make Chapter 13 Plan payments.
If your meeting is for a chapter 7 bankruptcy, then your attorney will ask you other questions intended to determine if you have any non-exempt property that can be sold or if you have transferred any money or property to family members or friends that the trustee could potentially get back to repay creditors. Questions may include details like whether you've repaid any creditors, friends or relatives in the past three months and whether you have sold or given away any property in the past few years.
Will Creditors Be Present at the 341 Hearing?
After the trustee is done questioning you, your creditors will have the opportunity to also ask you questions. However, it is very uncommon for creditors to actually attend a 341 meeting for a chapter 13 and, for a chapter 7, the only creditors who usually come are those who you owe money to for your house, car or other secured debts. There may be exceptions and creditors may attend, but you attorney will help you to understand how to respond to them.
The trustee will end the 341 hearing once creditors are finished questioning you, or if no creditors have come. The trustee may schedule a follow-up meeting if more information is required.
Preparing for a 341 Hearing Meeting of Creditors
Prior to the meeting, your bankruptcy trustee will review the bankruptcy forms and paperwork including your Statement of Financial Affairs and other information provided when you filed for bankruptcy. When you arrive at the meeting, you will need to provide your photo ID and proof of your Social Security number before it begins.
You may also need to bring other paperwork and documentation such as copies of car titles; property deeds and mortgage documents; tax returns and pay stubs, especially if you have filed Chapter 7. Your attorney will let you know what you need to bring. Different trustees ask for different forms and financial information.
Your attorney will be with you throughout the process and will help you to respond to post-hearing queries presented by the trustee.
Follow these links for more information about 341 hearings in the District of Columbia, Virginia (Eastern District) and Maryland.