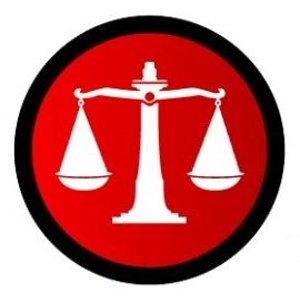 When you file for bankruptcy protection under chapter 7 of the bankruptcy code in Washington, DC, you are obviously in debt trouble. Not only that, but chapter 7 is also means tested, which means that you must have low-income by definition. Unfortunately, despite the fact that you are already facing serious financial problems, there are costs associated with filing for bankruptcy.
While it may seem insurmountable to come up with the money to pay the costs of a bankruptcy filing, often bankruptcy is the only way to get financial relief and to start on a better money path. You should try to find a way to pay the costs, and an experienced Washington DC bankruptcy lawyer can both help you to determine what you will pay and to find solutions such as fee waivers that can make bankruptcy more affordable.
Chapter 7 Bankruptcy in Washington DC: The Costs of Filing
The costs of filing for chapter 7 will vary depending upon what state you live in. For Washington D.C. residents, bankruptcy must be filed in the United States bankruptcy court for the District of Columbia. Fees in this court for filing a chapter 7 are $306.00 including a $46 administrative fee. There are also additional expenses for filing various motions or making specific requests of the court, such as a $260.00 fee to make a motion to reopen a chapter 7. If you are not able to pay the costs of filing for chapter 7 bankruptcy, you may apply for a waiver using Official Form B 3B. You should have an attorney assist you in completing the paperwork to apply for the waiver to ensure you provide the documentation and information you need to have the best chance of the waiver being granted.
The court fees are not the only costs associated with a chapter 7 bankruptcy either. You are also required to undergo credit counseling prior to filing, which you need to pay for. The costs of this counseling will vary depending upon which accredited credit counselor you get help from. Typically, you can expect to pay anywhere from $25 to $100 for credit counseling, but you may be able to have fees waived if you have low income.
Finally, you will have attorney fees that you must pay to get help with a bankruptcy filing. Attorneys who help clients to file for bankruptcy protection usually charge on an hourly basis, with a set rate per hour. In some cases, it may be possible to find an attorney that charges a flat fee for a simple bankruptcy filing. The costs of hiring an attorney are well worth it, because you will have the legal guidance and advice needed to move your bankruptcy forward. If you do not have legal representation, you could make mistakes that result in delay or even mistakes that could make it impossible to discharge some debts.
Don't take the chance of your bankruptcy not working as planned. Instead, contact an experienced and affordable Washington DC bankruptcy lawyer at Lee Legal, serving Washington D.C., Virginia and Maryland. Call today to schedule a consultation and learn how we can help.