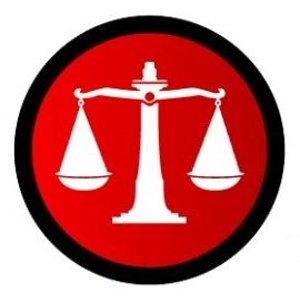 A personal loan is a loan that you take from a lending institution such as a bank or a credit card union. In Bethesda, Maryland, the loan is guaranteed with only your promise to pay it back. There is no collateral, or particular asset that guarantees the loan and that the lender could sell if you are unable to repay the debt. You can use a personal loan for virtually anything you would like.
Unfortunately, personal loans and other debt payments can add up and you may find yourself struggling to pay back what you owe. If this happens to you, it is important to speak with a bankruptcy lawyer. Lee Legal can help debtors in Bethesda, Maryland to file bankruptcy if they have personal loans and other bills they cannot pay.
Debt Settlement in Bethesda Maryland
Understanding the Impact of Bankruptcy on Personal Loans
Because personal loans are unsecured debts, they can generally be discharged during the bankruptcy process in Bethesda, Maryland. The impact of your bankruptcy on your personal loans is going to vary depending upon what chapter of the bankruptcy code you file under. For example:
If you file for Chapter 7 bankruptcy, you will have to make a list of assets. The trustee will sell certain items that are not covered by bankruptcy exemptions and the proceeds will be distributed to all of your creditors, including the lender that issued your personal loan. The bankruptcy will move forward and the loan will be discharged, with no further obligation for you to repay.
If you file for Chapter 13 bankruptcy, you will not have to go through an asset sale. However, this chapter of bankruptcy requires that you create a repayment plan. The amount you must pay each month under the terms of the repayment plan will vary depending upon your income and the total debts you owe. Your personal loan can be included in the debt that you repay on your payment plan. The plan has to be approved by the creditors and usually you will end up paying for a three to five year period of time. At the end of the repayment plan, any remaining balance on your personal loan can be discharged.
Once your personal loan debt is discharged, the lender is no longer able to collect any outstanding balance owed. You will not have to pay back the rest of the personal loan.
It is, however, important to understand that you cannot take a personal loan in anticipation of your bankruptcy and expect to have it discharged. Some debtors consider borrowing money through a personal loan when they know they are going to file bankruptcy so they can have money to live on after they have filed. This is not something that will be allowed by the bankruptcy court and you will likely have to pay loans back that are taken under these circumstances.
Lee Legal can help you to understand the impact of bankruptcy on your personal loan and can represent you throughout the bankruptcy process. If you are a debtor in Bethesda, Maryland, call today to schedule your consultation with Lee Legal.
Related posts: