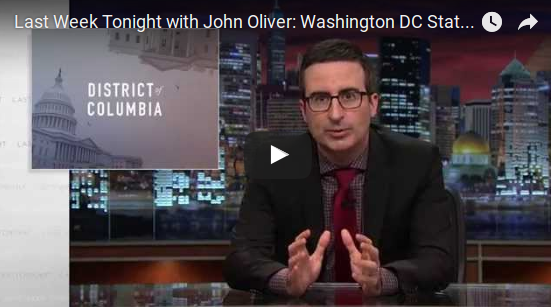 The residents of Washington, D.C. have only one "shadow" representative in Congress, Eleanor Holmes-Norton, who is a non-voting delegate to the US House of Representatives. Congress also has the final say over D.C.'s budget and laws. D.C.'s license plates read, "Taxation Without Representation." I believe that Congress should grant full statehood for Washington, D.C. And so does John Oliver:
"The mayor of D.C. gets to run the city the way a student council president gets to run her high school prom," says Oliver. It's sadly true. I strongly support not only equal representation in the United States House of Representatives and the United States Senate but also full control over local affairs.
Coincidentally, the District of Columbia has one of the strongest bankruptcy homestead exemptions in the nation, allowing for unlimited equity in the debtor's primary residence.