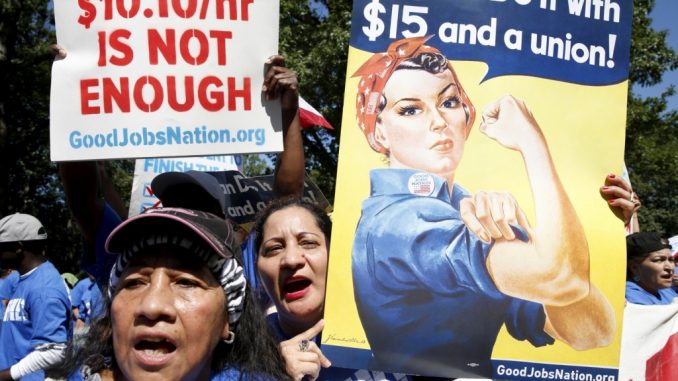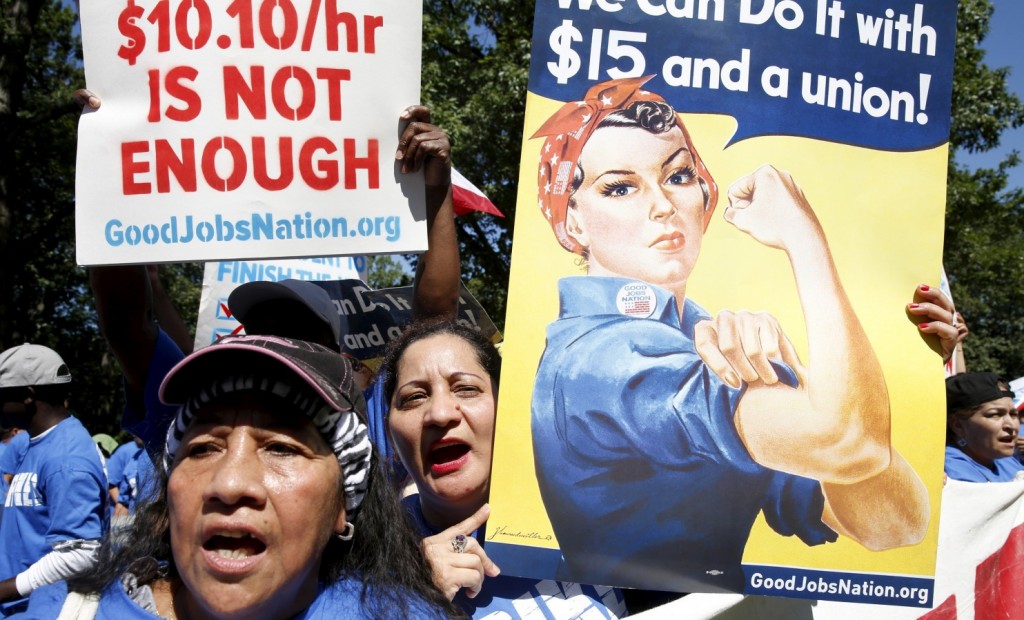 On April 4, 2016, D.C. Superior Court Judge Maurice Ross cleared the way for a $15-an-hour minimum wage ballot initiative in the District of Columbia this November. The bill is getting support from Washington Mayor Muriel Bowser, who formerly opposed the measure. Will D.C. vote to raise the minimum wage this November?
Previous initiatives in Seattle, San Francisco, Los Angeles, Oakland have all phased in citywide minimum wage increases to $15 per hour, and on April 4, 2016, the governors of California and New York both signed legislation that phase in minimum wage increases across those states to $15 per hour.
On July 1, 2014, D.C.'s Minimum Wage Amendment Act of 2013 increased the minimum wage for all workers from $8.25 per hour to $9.50 per hour, with step increases. The minimum wage is currently $11.50 per hour. The proposed legislation would mirror the Seattle law by phasing in a flat $15-per-hour minimum wage by 2020. That's a full 30 percent higher than the current wage. If approved, D.C. would have the highest minimum wage on the East Coast.
Opposition to a minimum wage raise
Several D.C. business groups oppose the ballot measure. The D.C. Chamber of Commerce released a poll of business owners in which more than half of the respondents said they would cut jobs if the minimum wage rose to $15. Walmart, which recently canceled plans for two new stores in the District, also privately cited concerns to Ward 2 Councilmember Jack Evans about D.C.'s proposed wage increases. And critics have cited the economic troubles facing Puerto Rico as an example of the supposed harm that an "artificially excessive" minimum wage can cause. Many economists also predict that businesses will need to raise prices, in turn hurting sales and causing more layoffs.
Yet in a recently leaked survey conducted by Republican pollster Frank Luntz, 80 percent of business executives across the country said they supported raising their state's minimum wage, while only eight percent opposed it.
And International Monetaery Fund Managing Director Christine Lagarde believes the U.S. should raise the minimum wage to boost U.S. economic growth. "We believe that having 50 million Americans living in poverty, 40% of whom actually have a job is not particularly satisfactory. And with the job market where it is we believe that it's time to actually look at those minimum wage issues with a view to increasing growth, with a view to producing a demand effect in the short term and hopefully supporting the economy."
So will D.C. voters raise the minimum wage?
If the initiative passes this November, the District's new $15 hourly rate would raise a full-time worker's annual pay from $22,000 to more than $31,000. D.C. is one of the most expensive cities in the nation, where the median monthly rent for a one-bedroom apartment is $2,000. The boost is not an unaffordable luxury, but a necessity of survival.
"You gotta have a living wage to survive in the nation's capital," says Delvone Michael, D.C. Director of Working Families. "Unfortunately, a few people do still think the old ways of doing things – exploiting low-wage workers and working people to the bone – is the way to go." Hopefully, D.C. residents this November will approve the measure and raise the minimum wage to a living wage for all District residents.