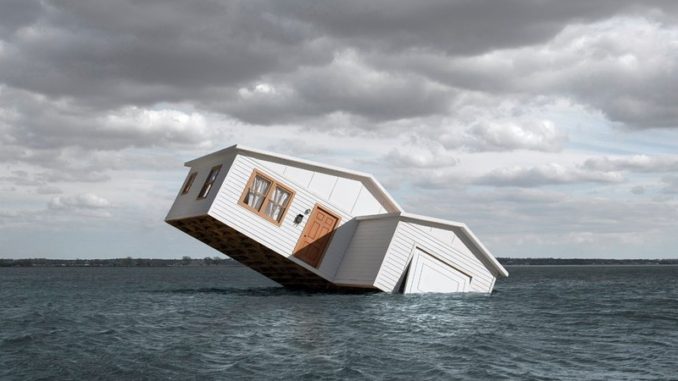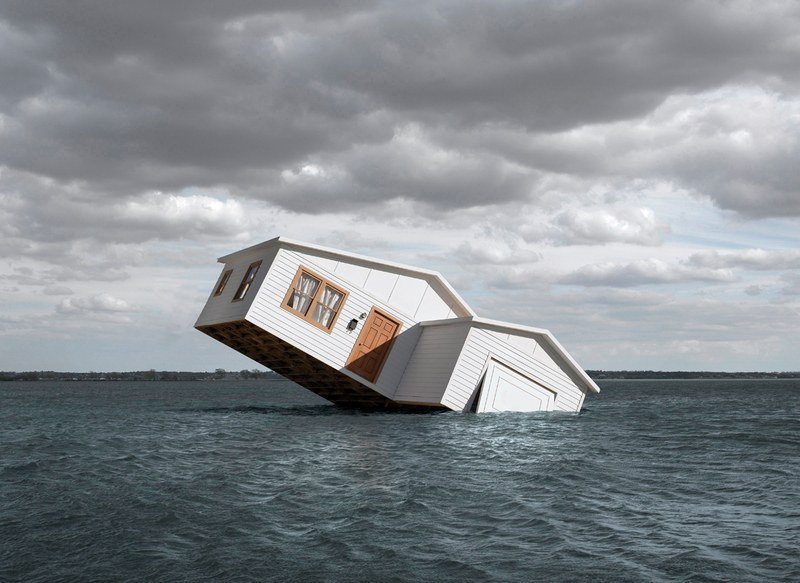 Many people who call our office want to save their homes from foreclosure. In other cases, a foreclosure has already taken place. There are many different reasons why a foreclosure may be scheduled, ranging from market conditions to change in homeowner circumstances. One of the lingering effects of the foreclosure crisis is the rise of the deficiency judgment. Lenders are now filing new motions in old foreclosure lawsuits and hiring debt collectors to pursue leftover debts. I am frequently asked the question: Will I Owe Money After Foreclosure?
What is a Deficiency Judgment?
A "deficiency judgment" is a court order against a borrower when a mortgage foreclosure sale does not produce sufficient funds to pay the mortgage balance. (Repossessed automobiles sold at auction can result in deficiency judgments, too.) When a home's foreclosure auction price is not enough to cover the loan balance, the bank will likely sue you for the balance. The lender will obtain a deficiency judgment, then attempt to enforce it against you through lien, bank account levy, wage garnishment, or involuntary liquidation.
As a matter of law, deficiency judgments are allowed in Washington, D.C., Maryland, and Virginia. See D.C. Code §§ 42-805, 42-816; Greenbriar Condo. v. Brooks, 387 Md. 683 (2005); In re Ross, 180 B.R. 130 (Bankr. E.D. Va. 1995).
If you have a second mortgage or home equity line of credit (HELOC), those lenders may also sue you for a deficiency judgment post-foreclosure. When the first (senior) mortgage forecloses, then any other unpaid (junior) mortgages or liens can sue the borrower personally on the promissory note. Amounts allowed in calculating a deficiency judgment include loan principal, interest, and attorney fees.
How much is your home worth?
Is there any equity in your property? If your home sells at foreclosure for as much as or more than what you owe, then you will not owe money after foreclosure. You will only owe money after foreclosure if you owe more on the mortgage loan than the fair market value of the property.
In 2014, National Consumer Law Center attorney Geoff Walsh told NPR that the U.S. is "seeing an uptick in the frequency that deficiency claims are being pursued." Walsh also noted the irony of allowing lenders to sue borrowers for homes improperly valued by those lenders:
[W]ith the foreclosure . . . what we often see is that when you look at who's bearing the risk of not properly estimating the value of the real estate that's involved, it's typically the financial institutions that ought to have the ability to foresee trends in the real estate market, and that can hire competent people to do appraisals.

But what you see if the obverse of that: where homeowners, who really didn't have the ability to foresee a massive decline in home values and were often subject to inflated appraisals, are forced to bear the cost of the lenders' failure to properly estimate the value of these properties.

— Geoff Walsh, NCLC staff attorney
Bound by Debt: The Relentless Grip of the Foreclosure Crisis Continues
If you want to check the value of your home, go to Zillow or Trulia and plug in your address. If you are uncertain as to the outstanding balance on your mortgage, contact your lender and request a payoff statement. Whether you have equity in your property determines what options you have when facing foreclosure.
Will I Owe Money After Foreclosure?
If you are facing foreclosure, you have options. Do you want to fight the foreclosure? Avoid a possible foreclosure altogether? Do you want to walk away from the property? Or sell the property or list it for short sale? In addition to these questions, you should also ask yourself: Will I Owe Money After Foreclosure?
Bankruptcy eliminates deficiency judgments, which are unsecured debts, just like credit cards and medical bills. Bankruptcy is often the only realistic alternative when facing an enormous personal liability resulting from a mortgage foreclosure deficiency judgment. In many cases, however, bankruptcy is not your only option.
If you are facing foreclosure, assess your options by discussing your situation with an attorney familiar with the issues facing you. Most people cannot afford having their wages garnished, bank accounts frozen, or credit destroyed by a foreclosure. Call Lee Legal immediately to determine what your options may be.