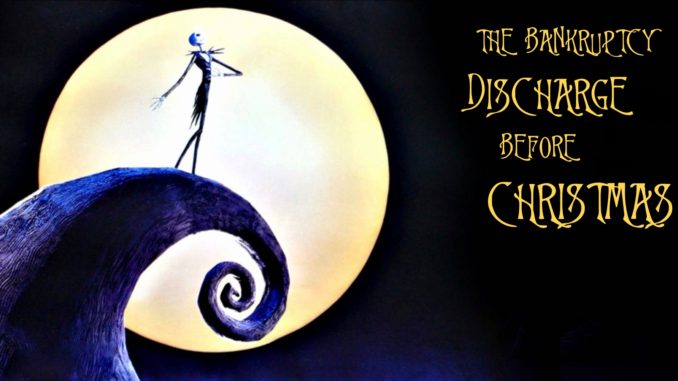 If you file your Chapter 7 bankruptcy within the next three weeks, you will get your bankruptcy discharge before Christmas. Start your new year off right and get straight with your finances. This holiday season, give yourself the gift of a debt-free life.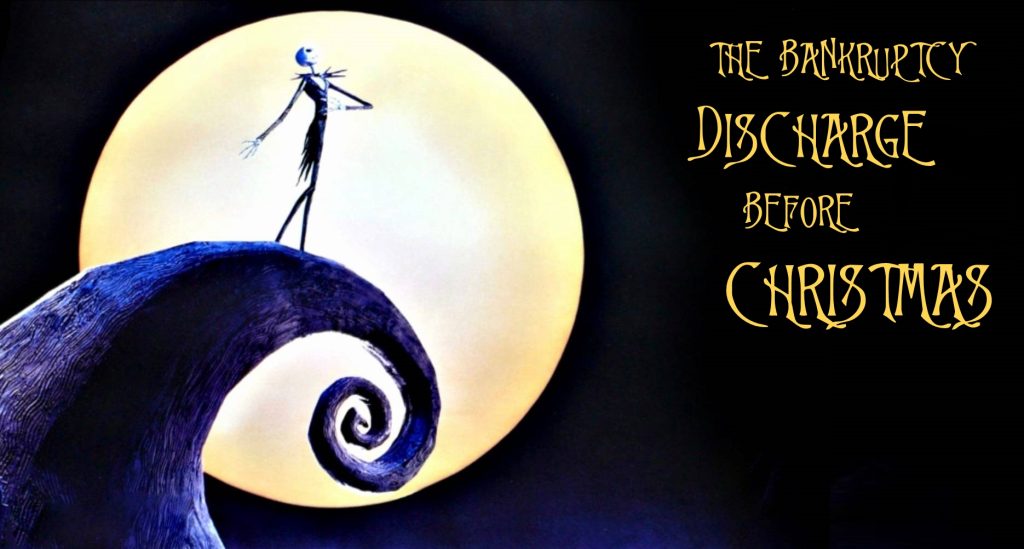 Most Chapter 7 bankruptcy cases take three months from start to finish. About a month from the date that we file your case, we will attend the meeting of creditors. After that, there is a statutory two-month objection period. Usually there is nothing to do during that time. After that you will automatically receive your discharge.
Bankruptcy provides immediate debt relief. The bankruptcy discharge is a legal injunction against your creditors prohibiting all collection efforts. Do you want to start a new year struggling with debt?
In most cases, just three months after you file your bankruptcy, you will receive your order of discharge. That means that if you want your finish your bankruptcy and receive your discharge before Christmas this year, you have three weeks left to file.
Get your bankruptcy discharge before Christmas
Do you want to file bankruptcy in 2019 or in 2020? Get it over and done with.
This holiday season, you could spend money on presents instead of paying the monthly minimums on credit cards. You could start the New Year off right, with zero debt and a fresh start on your finances. You could begin a new year with a solid plan to keep your financial future in your hands, and not at the whim of your creditors.
It's too late to change what has already happened this year, or last year, or the year before, for that matter. But we're coming up on a whole new year, and there are steps you can take right now to give yourself the opportunity for success. Look at it this way. Get your debt out of the way, then you can procrastinate on the things that really matter to you.
The holiday gift of a debt-free life
If you file bankruptcy now you'll have your bankruptcy discharge before Christmas. Call Lee Legal at (202) 448-5136 and schedule a free, personal financial analysis consultation today.