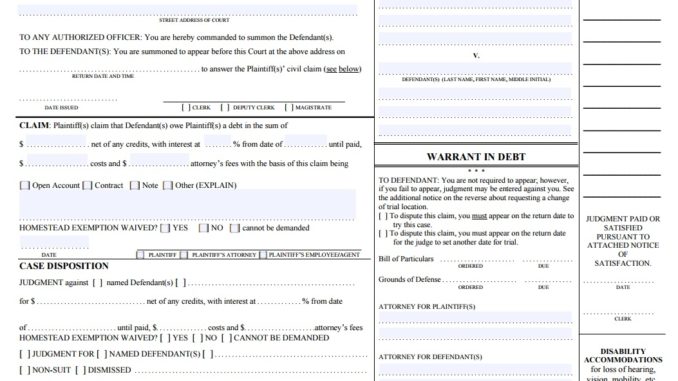 Going into court alone (or "pro se") to defend a Virginia warrant in debt lawsuit can not only be intimidating. It can also cost you a lot of money. Here are five good reasons why you should hire Lee Legal to defend your Virginia warrant in debt lawsuit.
1.  Send a Signal of Strength
Retaining Lee Legal send several signals. You send a signal to the court that you take the lawsuit seriously. And you send a signal to the creditor to get their evidence in order. You also signal to opposing counsel that you can't be pushed around or overcharged.
2.  Time Is Of the Essence
Timelines are tight in Virginia warrant in debt cases. Legal and procedural deadlines in Virginia are very tight and strictly followed. Virginia general district court dockets move very quickly. If you miss a pleading date, the court will enter default judgment against you. Lee Legal, on your behalf, will meet all local rule-based and court-ordered deadlines.
3.  Fully Develop Your Defenses and Counterclaims
Legal defenses are not always obvious. Creditors often miscalculate and make legally fatal mistakes. And defendants are often overcharged. You may have one or more technical or procedural defenses. You may also have counterclaims against the creditor. Only an attorney can assist you in exploring and exploiting your specific litigation strategy.
4.  Experience Matters
Knowing whether your specific creditor will be likely to settle is something only an experienced Virginia warrant in debt attorney will be able to tell you. While most cases settle, some cases require mediation and others require litigation. Heed the advice a knowledgeable debt defense attorney: do not try to go it alone.
5.  You Could Save a Lot of Money
Likewise, knowing at what percentages a particular creditor will be likely to settle is something only a practicing Virginia debt defense attorney can share with you. Lee Legal consistently tests creditors' settlement boundaries to obtain the best possible results.
Creditors always attempt to find a defendant's ceiling. Lee Legal will try to find your creditor's floor.
Virginia Warrant in Debt Lawyer
Once you have retained our firm, we will represent you at all hearings to minimize your time off from work. Lee Legal works one-on-one with clients to obtain optimal settlements in Virginia warrant in debt lawsuits. We may even be able to obtain a dismissal if the plaintiff cannot prove its case.
Do not simply accept a default judgment, or worse, waste time and money defending the suit yourself, just to owe the full amount in the end, anyway. If you are sued in the general district court of Alexandria, Arlington, Fairfax, or Loudoun, call Lee Legal today to discuss defense representation in your warrant in debt lawsuit.