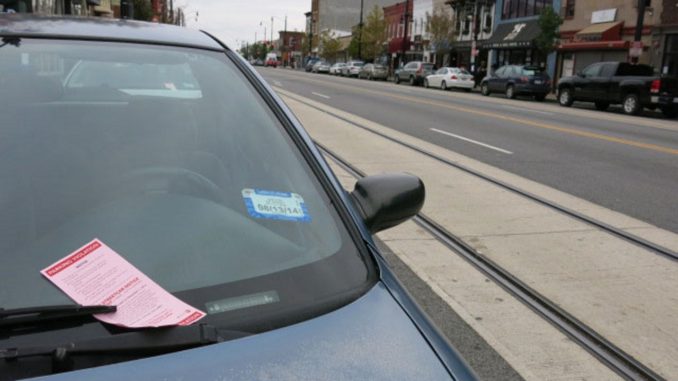 You can discharge only very old parking tickets in bankruptcy, after they have been sent to a third-party debt collector. Otherwise, parking tickets pass through the Chapter 7 bankruptcy discharge because they are debts owed to a "governmental unit."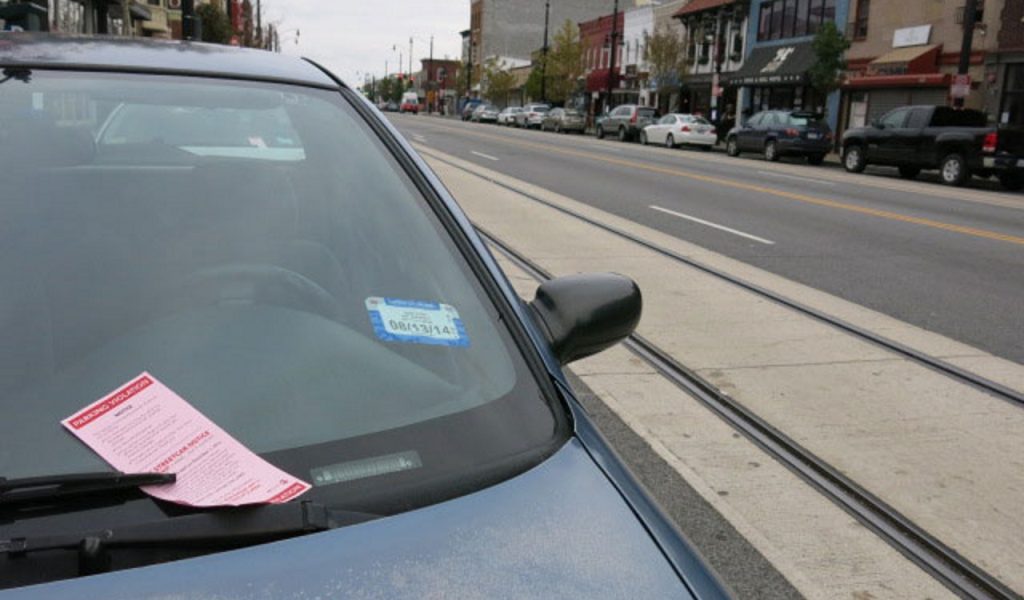 Parking Tickets in Bankruptcy
Unfortunately, in most cases parking tickets cannot be discharged in Chapter 7 bankruptcy. Parking tickets are considered a debt to a governmental unit, which includes:
the United States, State, Commonwealth, District, Territory, municipality, foreign state, or department, agency, or instrumentality of the United States; etc.
11 U.S.C. § 101(27)
Besides parking tickets, Chapter 7 does not discharge other types of governmental debts, such as:
restitution, or a criminal fine, included in a sentence on the debtor's conviction of a crime; or

a fine, penalty, or forfeiture payable to and for the benefit of a governmental unit.
11 U.S.C. § 1328(a)(3), 11 U.S.C. § 523(a)(7)
Of course, recent tax liabilities are also not dischargeable in Chapter 7. The bankruptcy discharge specifically excludes from discharge:
a tax or a customs duty . . .
So the Bankruptcy Code treats parking tickets no differently than taxes, criminal restitution, or criminal fines and forfeitures. Do you think parking tickets rise to the same level as these other types of debts? Me neither. The nondischargeability of parking tickets denies many honest debtors a fresh start and should be dischargeable in Chapter 7 bankruptcy.
Parking Tickets in Chapter 13 Bankruptcy
Parking tickets in bankruptcy may be nondischargeable in Chapter 7, but you can discharge parking tickets and moving violations in Chapter 13 bankruptcy. While these debts are considered priority and must be repaid in full, you can pay them over five years, instead of immediately.
Chapter 13 prevents suspension of license due to unpaid tickets. Under a monthly Chapter 13 repayment plan, you will only have to pay what you can afford.
How to Pay a Parking Ticket in Virginia
You can pay your Virginia parking tickets online. They will also charge you a 4% inconvenience fee.
If you choose to pay by mail, in Virginia, you must make payment to the district court listed on the ticket. Here is a link to all Virginia General District Courts, including addresses and phone numbers.
How to Pay a Parking Ticket in Maryland
Pay your parking tickets online in Maryland and they will assess you a processing fee.
In Maryland, you can satisfy parking tickets by check payable to the "District Court of Maryland" and mailing along with your ticket to:
Maryland District Court
Traffic Processing System
P.O. Box 6676
Annapolis, MD  21401
How to Pay a Parking Ticket in the District of Columbia
Pay D.C. parking/camera tickets and also D.C. moving violations online.
If you choose to mail your payment, be aware that the District of Columbia government collects parking tickets for only a short period of time. Mail payment to:
District of Columbia
DMV Adjudication Services
P.O. Box 2014
Washington, DC 20013
After a period of time, the District of Columbia then sends its parking tickets to the collection agent Professional Account Management. You can pay Professional Account Management tickets online.