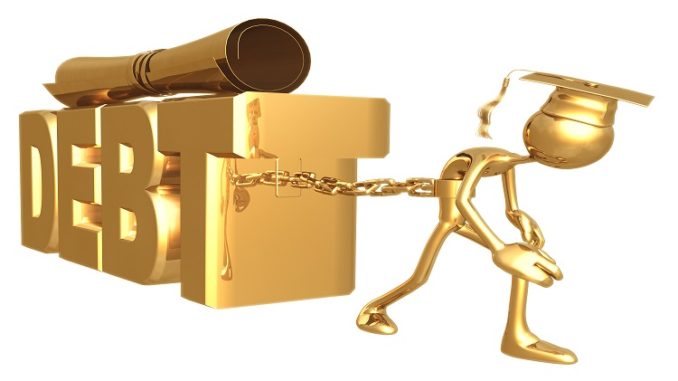 Academic transcripts are the property of a school. Each school makes its own policy about whether to release transcripts. No federal law requires a school to release official academic transcripts to an indebted student. Bankruptcy and debt defense attorneys get asked all the time: How Do I Get My Transcripts If I Owe My College Money?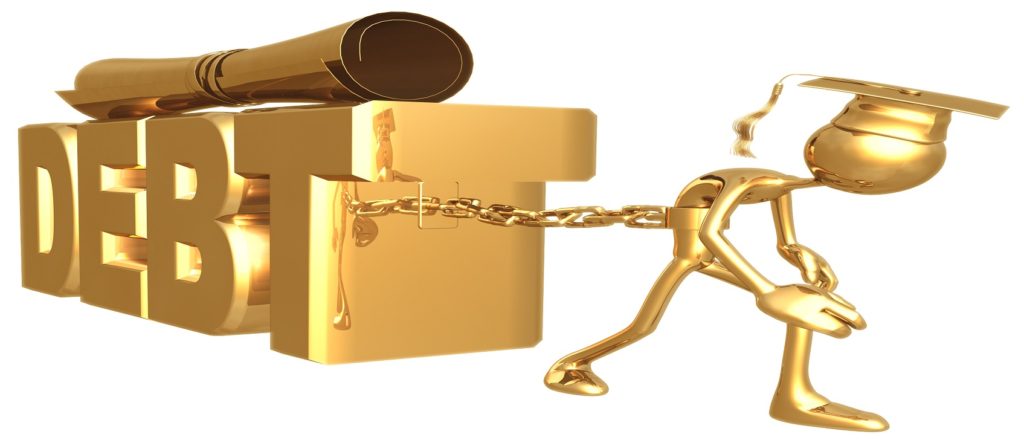 UPDATE: This post has received nationwide attention, and we have received calls from across the United States. Lee Legal serves clients in the Washington, D.C. area. We cannot offer advice to clients in other parts of the country. To find an experienced bankruptcy attorney near you, use the NACBA Attorney Finder.
Why do colleges withhold academic transcripts?
The withholding of transcripts by colleges and universities is a common and widespread practice. If you owe money directly to your college, it can hold your official transcripts hostage until you pay the debt. Attempting to transfer to another school is next to impossible without an official transcript. Many employers require an official transcript, as well.
Colleges routinely refuse to release transcripts until their former students pay in full all debts directly owed to the colleges. Schools do this to prevent students from racking up debt then simply transferring their academic credits to a new school.
The types of outstanding debts that may lead to the withholding of transcripts include tuition and other costs, as well as unpaid fines, like parking tickets or library loan fees.
Students are often frustrated to discover that a debt as small as an on-campus parking ticket can lead to a logistical nightmare when attempting to transfer to a new institution.
Can colleges legally withhold my academic transcripts?
The Family Education Rights and Privacy Act (FERPA) allows students to inspect and review their own education records. Colleges are required to provide students with a copy of their transcript, however, the copy does not need to be an official copy with the registrar's seal.
Instead, FERPA requires colleges only to provide a student with an unofficial copy of the academic transcript. A college may indicate on the transcript that it is an unofficial copy. Even worse, the college may indicate on the transcript that the student has defaulted on financial obligations to the college. The college may also charge a fee for a copy of the transcript.
Specifically, 42 U.S.C. § 292n(a)(7) explicitly allows for "the withholding of services, including academic transcripts, financial aid transcripts, and alumni services, by an institution from a borrower upon the default of such borrower of a loan under this subpart, except in case of a borrower who has filed for bankruptcy."
Moreover, colleges are not required to send copies of transcripts to any third party, including other colleges, prospective employers, or background check companies.
So how do I get my transcripts?
There are three ways to get your college transcript if you owe your college money.
First, you can pay the debt. If the debt is a small fine, like a parking ticket, pay it off quickly and your transcript should be released immediately.
Second, you can negotiate with your registrar. If the debt is larger, like a semester or two of tuition, then you may not have the means to pay it off all at once. Entering into a written, realistic repayment plan for the debt will, in many cases, induce the school to release your official transcript.
And third, you can declare bankruptcy.
Bankruptcy requires the immediate release of college transcripts
Filing for bankruptcy protection grants you immediate access to your official transcript.
Once you file bankruptcy, the Automatic Stay takes effect. The stay prevents a college from any collection activity arising from a pre-petition debt. That includes the withholding of official transcripts. See e.g., In Re Parham, 56 B.R. 531 (Bankr. E.D.Va. 1986).
The Automatic Stay remains in effect until the case is dismissed or until a discharge is granted or denied. That means you have a small window during your bankruptcy case in which to obtain your official transcripts. Unless you repay your debt to the college in the bankruptcy or the debt is discharged, the college will once again be able to withhold your official transcript once the Automatic Stay terminates.
If you are granted a discharge of your education debt, then the college may no longer withhold your official transcript. While tuition is dischargeable in bankruptcy, however, student loans are not dischargeable in bankruptcy unless you can show undue hardship.
If you are seeking release of your transcripts in Washington, D.C., Virginia or Maryland, call Lee Legal at (202) 448-5136.