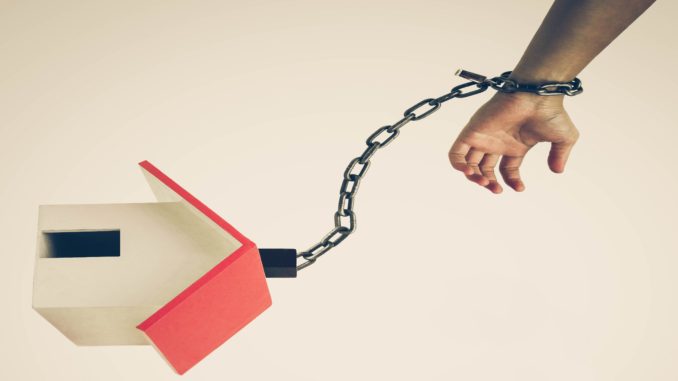 Individual states should impose foreclosure deadlines on mortgage lenders. Forcing lenders to foreclose within specific timelines would solve several problems facing individual homeowners as well as entire neighborhoods.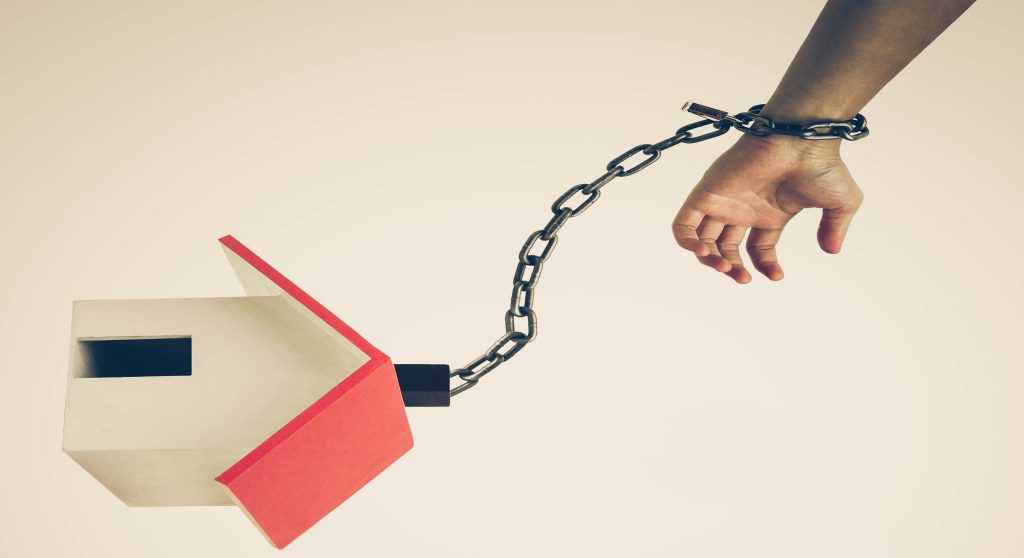 States must individually legislate changes to foreclosure procedures because foreclosures are governed by state law. Federal law can impose reforms, but states must implement them. The most effective legislative solution would offer lenders two options: conduct and complete the foreclosure or lose its security interest in the property.
It seems inequitable to allow
lenders to benefit
from the strategic delay
while borrowers and municipalities
bear the cost of a lender's inaction.

Amidst the Walking Dead,
Andrea Clark, Emory Law Journal
The zombie home problem
Zombie homes are a community problem. "Zombie" homes are properties vacated by homeowners and not taken possession of by the bank. These vacant properties can affect the home values of every property in any given neighborhood.
Requiring mortgage lenders to foreclose within a reasonable period would help to combat the zombie home problem. Forcing the lender to take legal title to the property would strongly incentivize the lender to prepare and sell the property on the open market as quickly as possible. Legislation can compel banks to maintain these properties despite any delay in the foreclosure process.
HOA fees, insurance, and taxes
A homeowner who can no longer afford a mortgage may decide to declare bankruptcy to discharge the mortgage debt. Sometimes, however, lenders decide to let homeowners twist in the wind. The homeowner may no longer owe the mortgage company. Yet the borrower remains legally obligated to pay ongoing bills like homeowner's association fees, insurance, sewer fees, waste removal, and taxes. This is the lender's way of sticking it to borrowers who default. Bankruptcy does not absolve a homeowner from these obligations.
A homeowner who vacated a property months or even years ago may be surprised to learn that she remains title owner to the property. By the time that the homeowners learns that the bank has yet to foreclose, these obligations have grown to often unmanageable amounts.
Municipal maintenance charges and fines
As long as the borrower — and not the bank — is title owner of the property, then the borrower is responsible for the upkeep of the property. Local city and municipal governments routinely fine property title owners for properties not properly maintained. Cities can fine property owners for broken windows, improperly boarded doors, uncut grass, and unshoveled snow. Because the homeowner has left the property, and cities usually send notices solely to the property, these fines can rack up quickly to the thousands.
State legislatures can require banks to rehabilitate, repair, and improve properties in their possession. States can also impose a pre-foreclosure duty on banks and servicers to maintain vacant and abandoned properties. These requirements would expedite foreclosure for vacant properties and get them back on the market.
Promoting finality and certainty in the foreclosure process
Extended foreclosure timelines may benefit some delinquent borrowers by allowing them to live in their homes longer without making mortgage payments. But longer foreclosure timelines also slow foreclosed borrowers' reentry into homeownership. And strategic delays by mortgage lenders allow them to bypass legal liability for maintaining the property while retaining the ability to foreclose in the future.
Requiring mortgage lenders to timely take title to properties in foreclosure would also bring closure to a process that is often heartrending for entire families. States should impose foreclosure deadlines on mortgage lenders to promote finality and certainty in the foreclosure process. In judicial foreclosure jurisdictions, imposing a reasonable timeline would also reduce the drain on judicial resources.