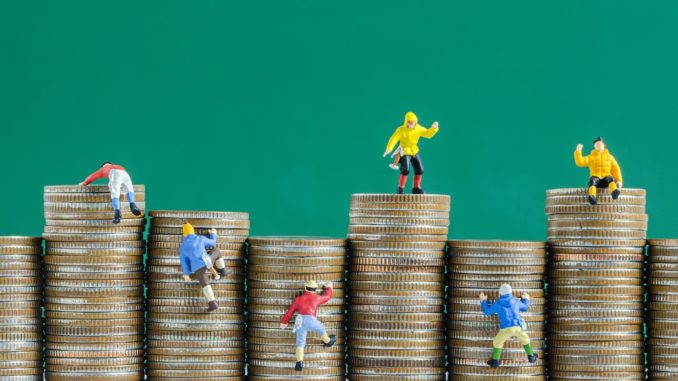 Effective November 1, 2018 new Chapter 7 means test numbers take effect. Year-over-year means test numbers for household incomes in the D.C. area increased between 3 percent and 21 percent across the board. When the means test numbers increase, more people qualify for Chapter 7 bankruptcy.
What is the Chapter 7 means test?
Chapter 7 bankruptcy allows you to quickly and easily discharge your unsecured debts. To qualify for a Chapter 7 bankruptcy, you must pass the means test. The means test compares your current monthly income to the median income for your jurisdiction. Generally speaking, the lower your monthly disposable income, the more likely it is that you will qualify for Chapter 7 bankruptcy.
District of Columbia means test numbers
A single-person household in DC now qualifies for Chapter 7 with $64,324 in annual income, which represents an $8,994 (16 percent) increase from November 2017. A four-person household saw the largest year-over-year increase at 21 percent; a four-person household making $129,135 or less now qualifies for Chapter 7 bankruptcy.
The local housing allowance for utilities also increased 6 percent year over year, to $579 for a one-person household and to $799 for a four-person household.
Virginia means test numbers
All means test numbers in Virginia increased year-over-year. Single-person households qualify with $60,389 (an increase of 3 percent), two-person households with $76,047 (5 percent), and three-person households with $89,593 (5 percent). A four-person household in Virginia saw the smallest increase (1 percent) at $102,751 median income.
Local housing utility allowances for Fairfax and Loudoun counties both increased 6 percent. But Fairfax mortgage allowances remained flat while Loudoun's decreased by 2 percent. And while mortgage allowances in Prince William County decreased 1 percent, utility allowances increased 5 percent across all household sizes. Meanwhile, Alexandria allowances increased for both utilities (a whopping 7 percent) and mortgages (1 percent).
Maryland means test numbers
Means test numbers for 1-person ($64,615), 2-person ($84,731), and 4-person ($115,771) households remained mostly flat in Maryland. Three-person household means test numbers, however, increased seven percent (or $6,812) to a median income of $102,917.
The local housing allowance for most counties remained mostly unchanged. But the median utility allowances for both Montgomery and Prince George's counties increased 4 percent, while mortgage allowances decreased 1 percent. Interestingly, in Prince George's County, vehicle operating expenses decreased 10 percent year-over-year for both one-car and two-car households.