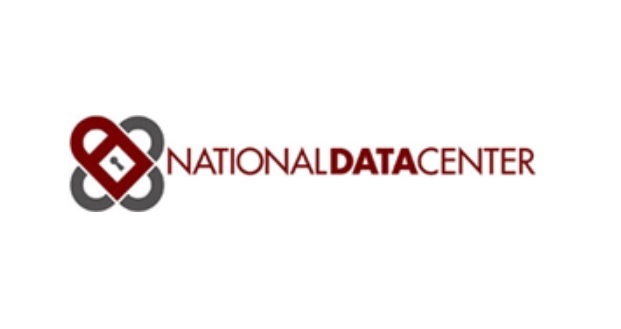 The National Data Center (or "NDC") is a comprehensive data source for Chapter 13 bankruptcy cases and claims. Access is free to bankruptcy debtors. If you have filed a Chapter 13 in Maryland or Washington, DC, create an account at the NDC website. Once you have an account, you can track your Chapter 13 bankruptcy.
Get an overview with the Case Summary
At a glance, you can get a quick snapshot of the status of your Chapter 13 bankruptcy on the Case Summary tab. You can see your latest payments, the total amount you have paid into your Chapter 13 Plan, and the amount of any unpaid funds that the trustee has on hand.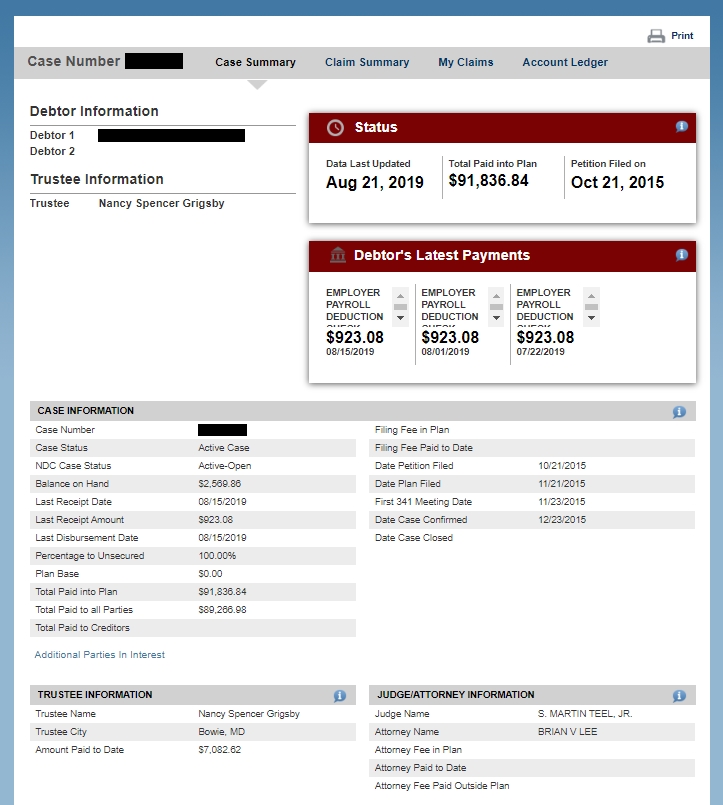 Track your creditors with Claim Summary
See who the trustee pays (and how much) on the Claim Summary tab. You can see the creditor, type of claim, claim amount, principal and interest paid, and how much you have left on each creditor claim.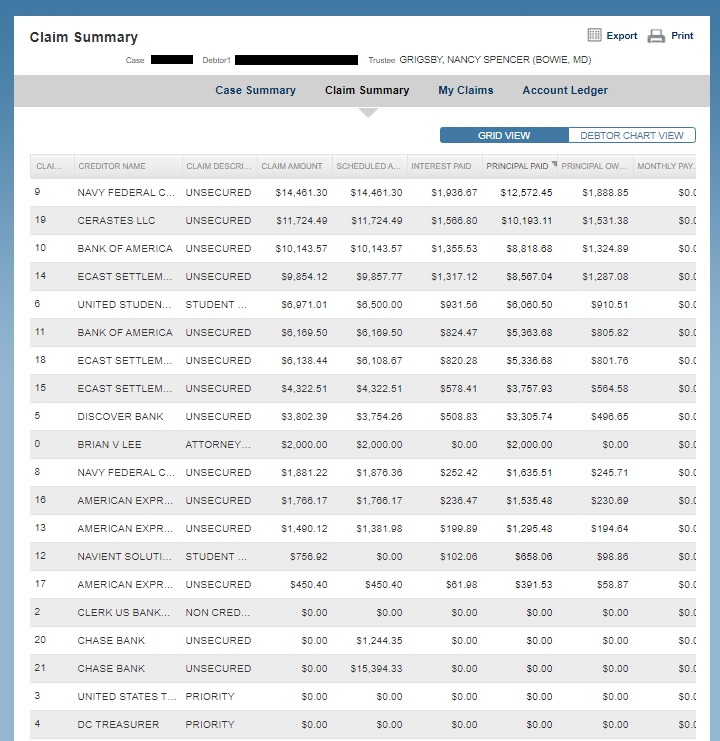 Get a visual view through the Account Ledger
On the Account Ledger tab, you can view your receipts and disbursements. The "receipts" are the amounts that you have paid into your Chapter 13 Plan. And "disbursements" are the amounts the Chapter 13 trustee has paid to creditors. The Account Ledger can be sorted at the top through the "Filter By" parameters. The Account Ledger provides a chronological view of your entire Chapter 13 case.
Track your Chapter 13 Bankruptcy with the NDC
Since 2006, nearly all Chapter 13 trustees have provided case data on a nightly basis. Every Chapter 13 debtor thinks from time to time, "How long do I have to go with my Chapter 13?" Use the NDC to track your Chapter 13 bankruptcy.