Boomerang buyers are back from the housing crisis. "Boomerang buyers" is the name for homebuyers who had lost their homes to short sales and foreclosures during the housing crisis. Mortgage default rates skyrocketed in 2006, and in the years following nearly 9.3 million borrowers lost their homes.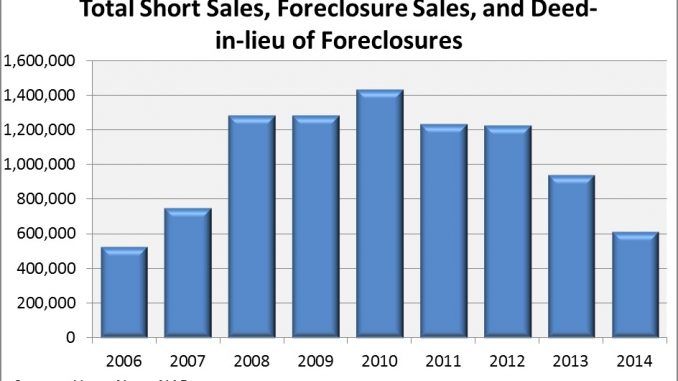 Today, over a million of these boomerang buyers have restored their credit and returned to the market. Hundreds of thousands more are likely already qualified. It is estimated that roughly a third of formerly distressed owners will ever return to the market.
So who are these Boomerang Buyers?
The National Association of Realtors' recent 2015 Profile of Home Buyers and Sellers reveals some interesting data:
First-time homebuyers constituted just 32% percent of the market. This reflects a steady drop since 2010, and in fact is the lowest figure in more than a decade.
51% of buyers who said saving for a down payment was difficult reported that student loans made saving for a down payment difficult, versus credit card debt (47%) and car loans (35%).
Still, 46% of buyers saved for their down payment for just six months or less.
44% of buyers found the home that they ultimately purchased on the internet versus 33% through an agent. In 2001, 48% of buyers learned about their home through a real estate agent, and only 8% found their home on the internet.
Coming back from foreclosure can be tough. Short sellers typically have to wait four years before they can qualify for another government-backed mortgage, and for foreclosures it is usually a seven-year wait. Many lenders, including credit unions and community banks, may qualify borrowers for mortgages sooner based on other factors. While good credit is key to getting a mortgage, lenders will look at the total picture of your credit, not just a foreclosure or short sale.
The economy finally appears to be strengthening. Interest rates have been very low for years, and it seems improbable that they will go up by much in the near future. Now just might be the time for boomerang buyers to return to the market. According to National Mortgage News, the number of boomerang buyers eligible to return to homeownership will surge over the next year and peak in 2018 at more than 1.5 million.