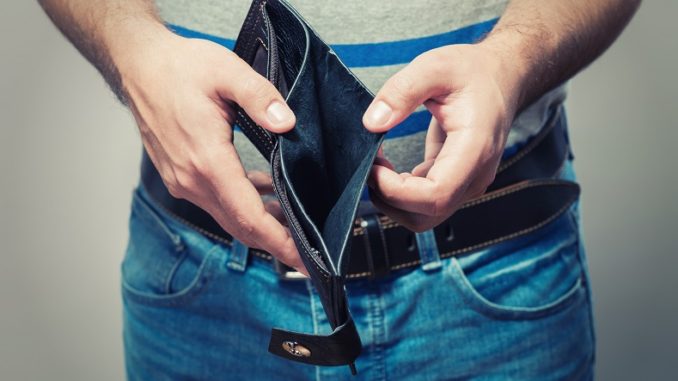 Bankruptcy does not help you pay your bills. If you're going to go right back into new debt after eliminating all of your old debts, bankruptcy might not be right for you. Or it might not be right for you at the moment.
Creditors, generally, do not care about your unfortunate circumstances. So it's smart to think about your options if you find yourself asking: What if I can't pay my bills anymore?
Increase Your Income
If you are unemployed or your job doesn't pay enough to pay your bills, try to increase your income. You could seek a higher paying job, or take on a second job or side hustle. Explore local and state support programs for low-income households. Many people experience short-term cash flow issues, so get over the embarrassment quickly and ask for help.
Your creditors will not be happy that they're not getting paid. You can keep them in check by staying in touch and taking their calls. Let them know your story in brief. It's frustrating to tell the same story over and over again, which you will have to do. Most creditors employ a rotating call system, so each conversation will be with a different representative. Keep them in the loop nonetheless, because that's better than getting sued.
Negotiate
If default on your bills hasn't yet occurred, you may have other options. You may not, at some future time, be able to pay your bills, although you can for some time. If you do have savings or income sufficient to satisfy part (but not all) of a debt, consider negotiating.
Debt settlement remains an excellent option during any stage of the debt cycle. And it can be a real cost savings if you can decrease your monthly expenses by settling a debt at a discount.
Monthly bills are not debts, however, and ongoing services can be cut off. Contact your utility and request forbearance or extended repayment options. There may be promotions available to current customers, or other types of income-based proration.
Bankruptcy
If you are starting to see the light after an extended period of financial troubles, consider bankruptcy. Bankruptcy gives people a fresh start. So if you find yourself saying, "I can't pay my bills," think about meeting with a bankruptcy lawyer to discuss your options. You can position yourself to maximize the impact of your bankruptcy discharge by timing it to coincide with your changed circumstances.
Again, bankruptcy is not the right choice in every situation. But good bankruptcy attorneys are familiar with all of the options available to people facing debt. Situations that seem intractable often have simple solutions. Talk it over. We're here to help.