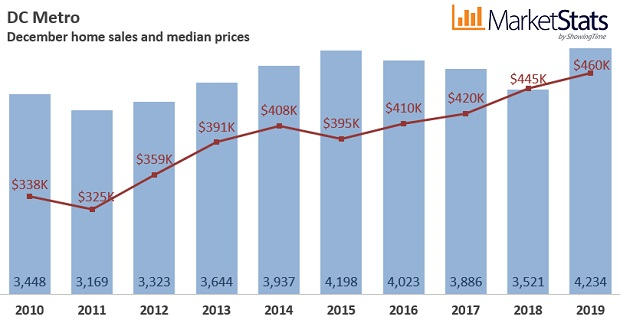 In 2019, for the first time ever, the number of personal income tax filers in Washington DC who reported earning $100,001 or more topped any other income group. As reported by the Washington Business Journal, the District of Columbia had 354,901 total filers in 2019. And 87,759 of them reported earning at least six figures. The next largest group of filers earned between $25,001 and $50,000. That's a wide gulf between the haves and the have-nots. Living in Washington DC is expensive.
DC housing is expensive
Zillow tracks the median home value in Washington DC. As of today, a home at the median is valued at $628,914, while the median home price for all U.S. homes is $244,054. There's a 62 percent premium for a home in the District. In 2019 in DC, we also saw a record for the median sales price at $459,950.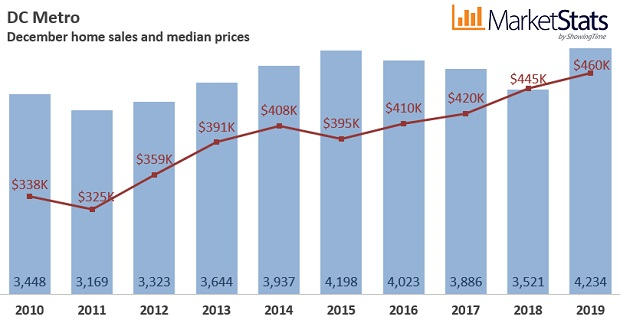 The median rent price in Washington is $2,730, compared to the national median rent of $1,650. There's a 40 percent premium for renting in DC.
Washington DC's cost of living is high
The District of Columbia is a generally expensive city. But DC's average utility cost ($120) is lower than either Virginia ($170) or Maryland ($131).
Food in DC is more expensive, too, at an average of $15.20 a day versus the national average of $10.66. Gas is more expensive in the District, too, and car insurance premiums in the city are the sixth-highest in the nation.
District residents pay a progressive tax that runs from 4 percent on the first $10,000 of taxable income to 8.95 percent on income of $350,001 and above. DC residents must also pay federal income taxes despite its lack of representation in Congress. DC's sales tax rate is 6 percent.
Living in Washington DC is expensive
If you live in DC, you know how expensive it is to live here. If you're having trouble keeping up with bills, consider hitting the reset button with a bankruptcy. Lee Legal has represented clients filing personal bankruptcy since 2004. We may be able to help you, too.