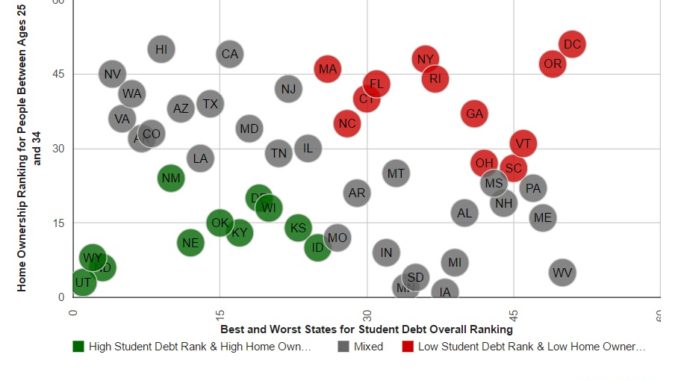 Washington DC is a great place to live. And the residents who live here are some of the most educated in the nation. But as might be expected, Washington DC also has the most student debt in the nation, too.
The average student loan debt per borrower in Washington DC is $39,832.12. That's the highest in the nation. Maryland came in second (worst) at $32,567.41 average student loan debt per borrower.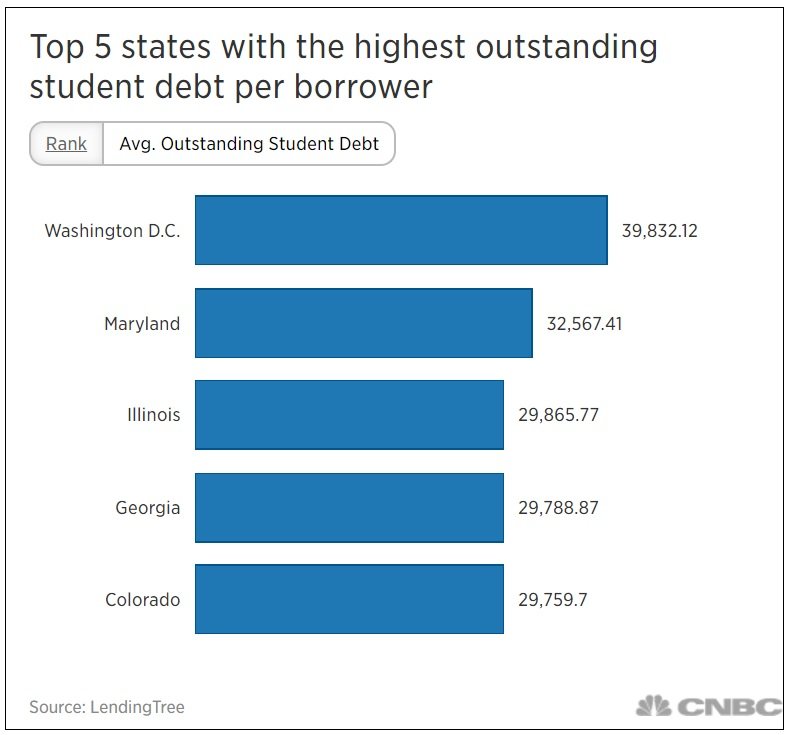 The District of Columbia also ranks last in highest student loan debt as percentage of income, adjusted for cost of living. D.C. also has the least availability of grants in the country.
Moreover, WalletHub finds that Washington DC ranks dead last in the nation on a key measure of student loan debt and homeownership. This can be partly explained by how expensive it is to live here. In 2016, the average resident of Washington DC earned $82,950, yet paid a 5.86% tax rate and paid $4,858 on D.C. income taxes.
Race further exacerbates the problem of student loans in the District. The Brookings Institution recently found that, nationally, black graduates have nearly $25,000 more student loan debt than white graduates four years after graduation.
Student loan debtors in the District need an advocate.
Washington DC Has the Most Student Debt in the Nation — And No Ombudsman
In late 2016, Washington DC enacted legislation creating a student loan ombudsman. To date, that position remains unfilled. Community activists blame the Department of Insurance, Securities and Banking for requiring the position to also oversee housing foreclosures, which are almost but not entirely completely unrelated to student loans. When the administration finally fills the position, the ombudsman will monitor student loan servicer activity within the District; field complaints about student loan providers and servicers; and educate District constituents on their repayment options.